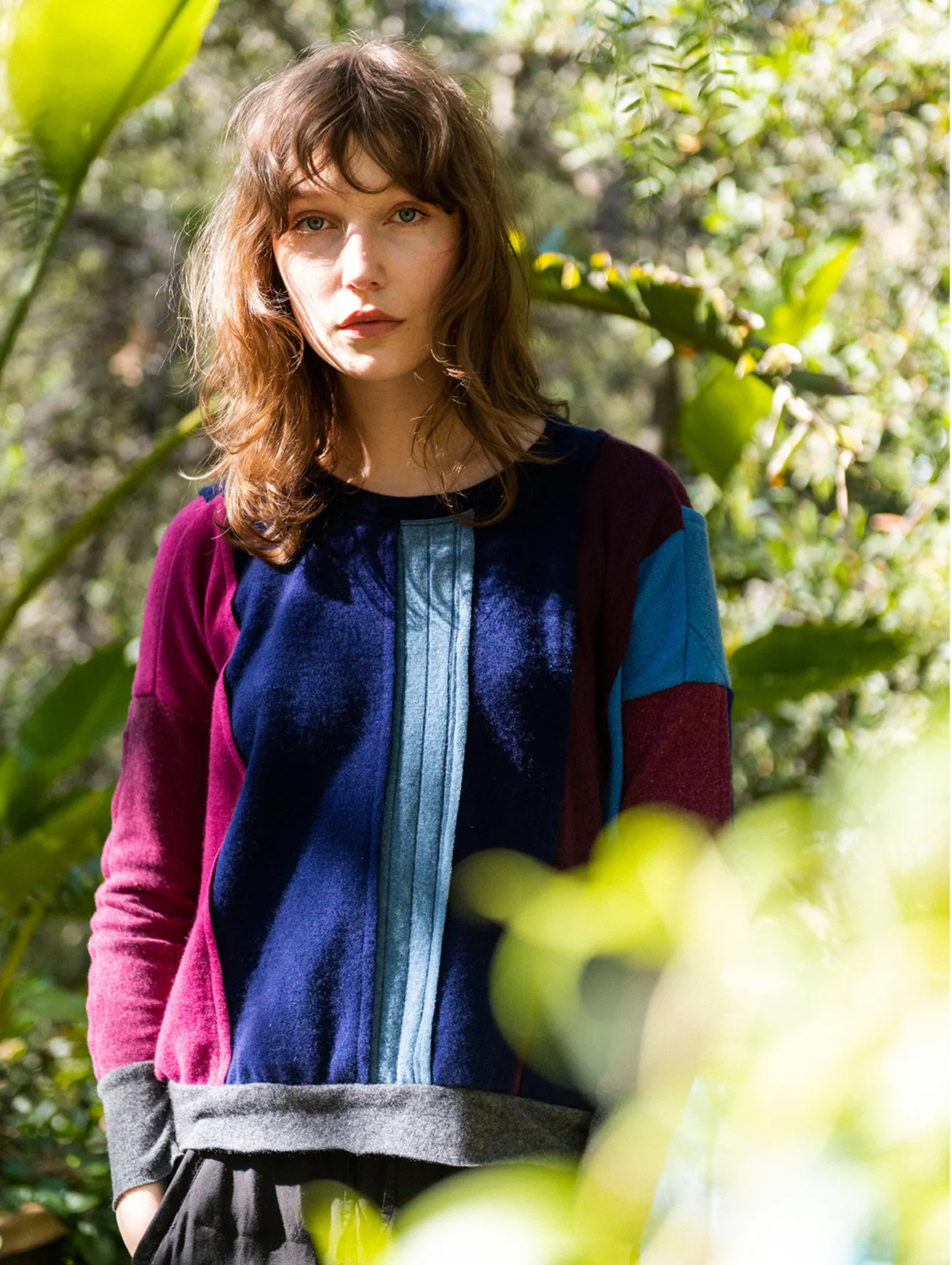 ---
The Upcycle Series is a collection of blog posts highlighting The Burning Torch's unique upcycling endeavors.
---
The cashmere hoodies and pullovers found in the Fall collection feature color schemes dubbed "Autumn," "Baby" and "Berry" serendipitously reflecting the three seasons of southern california– autumn, spring and summer. Even so, each of these colors can be worn year-round because there are no rules!
When life feels too heavy, donning a juxtaposing color palette can bring a sense of balance. For example, during these tumultuous times the pale "Baby" color combination can bring a much needed softness to your days, while the "Berry" can add a burst of unbridled joy and "Autumn" can find its rightful place among the colder and darker days soon to come. Color greatly impacts our mood and all three of these have their place inside and outside of their seemingly corresponding seasons. Embrace the seasons of love and life.
View the Fall 2020 Lookbook to dive into Karyn's exploration of the space between allusion and illusion, as we move towards a better fashion future.
---
---