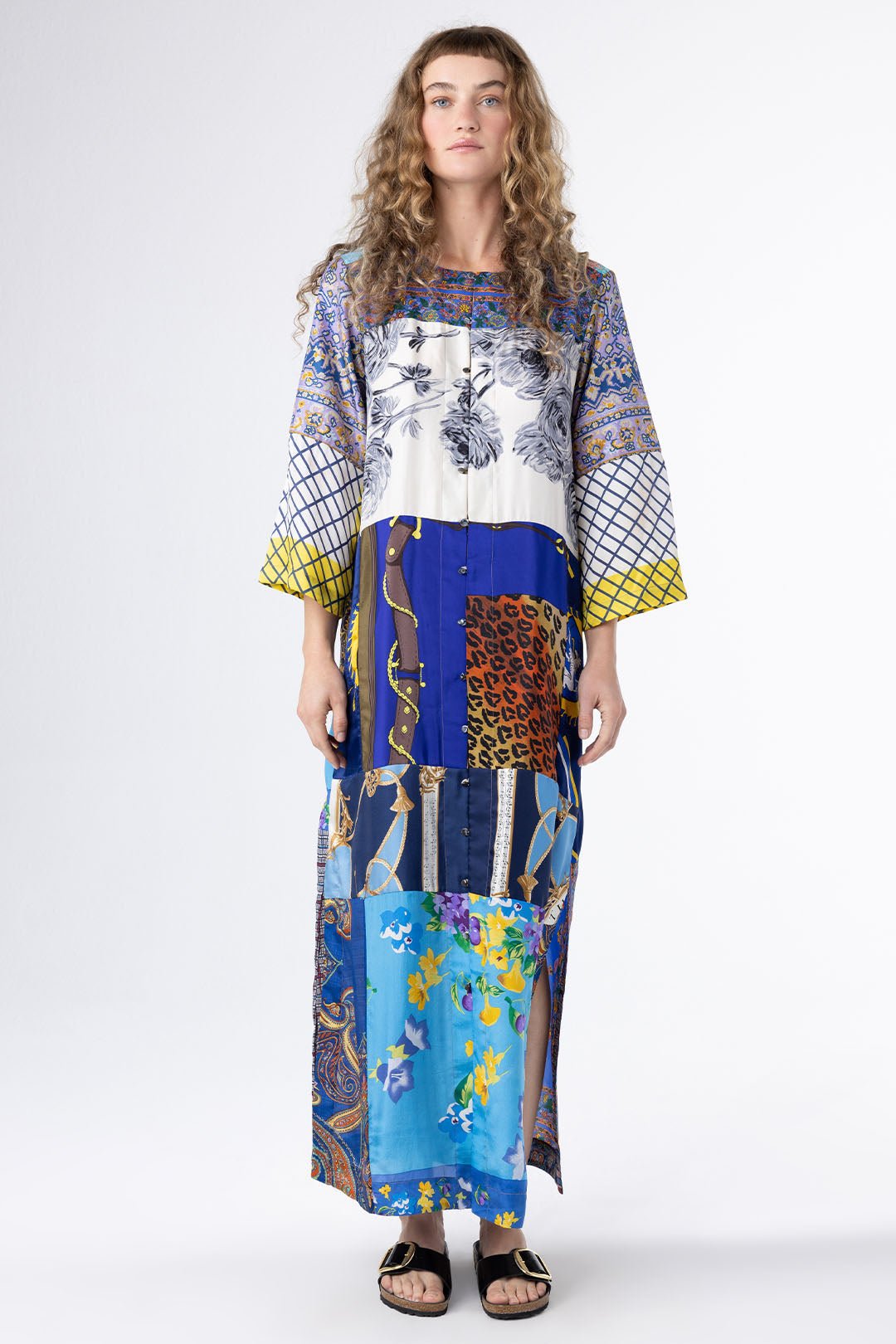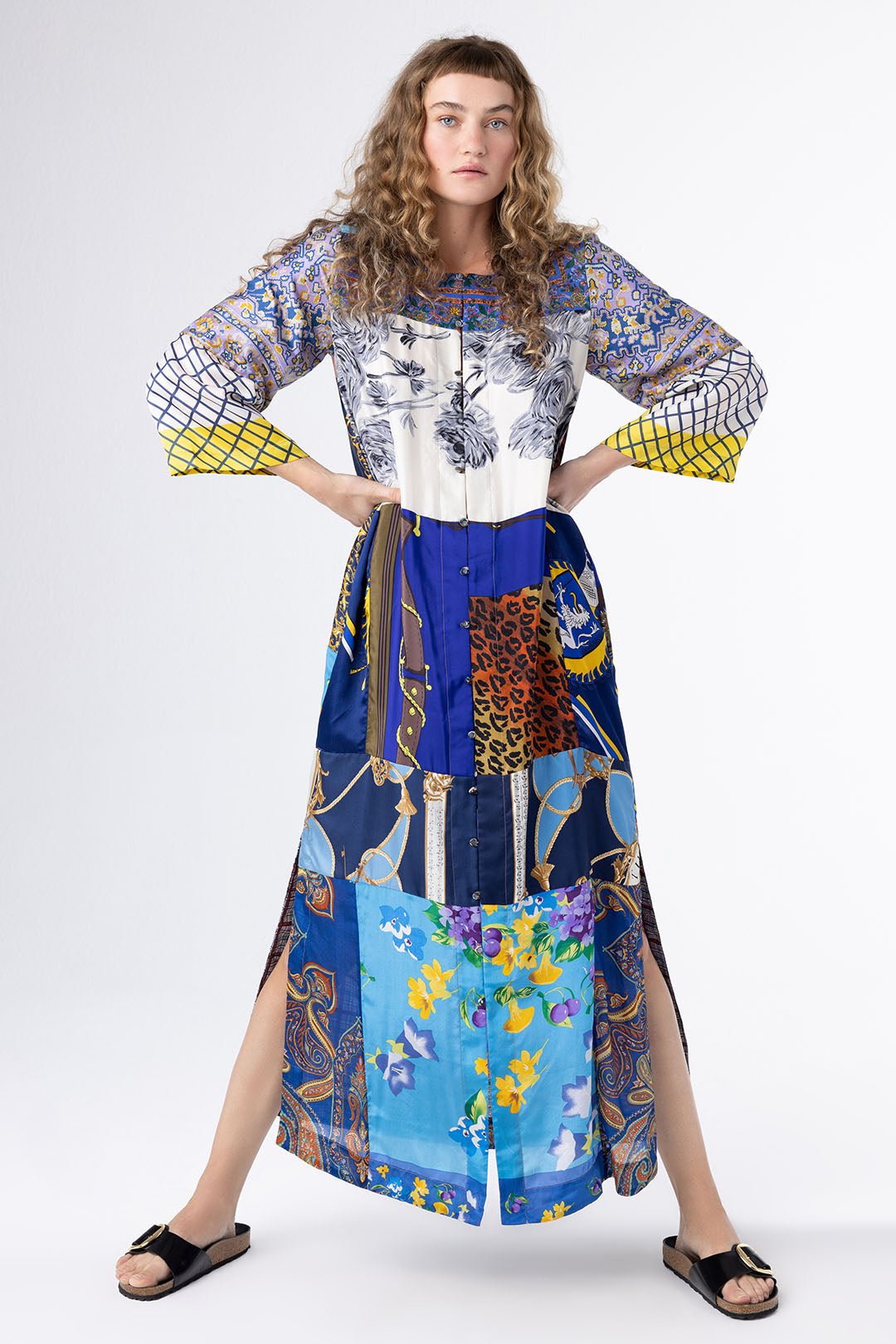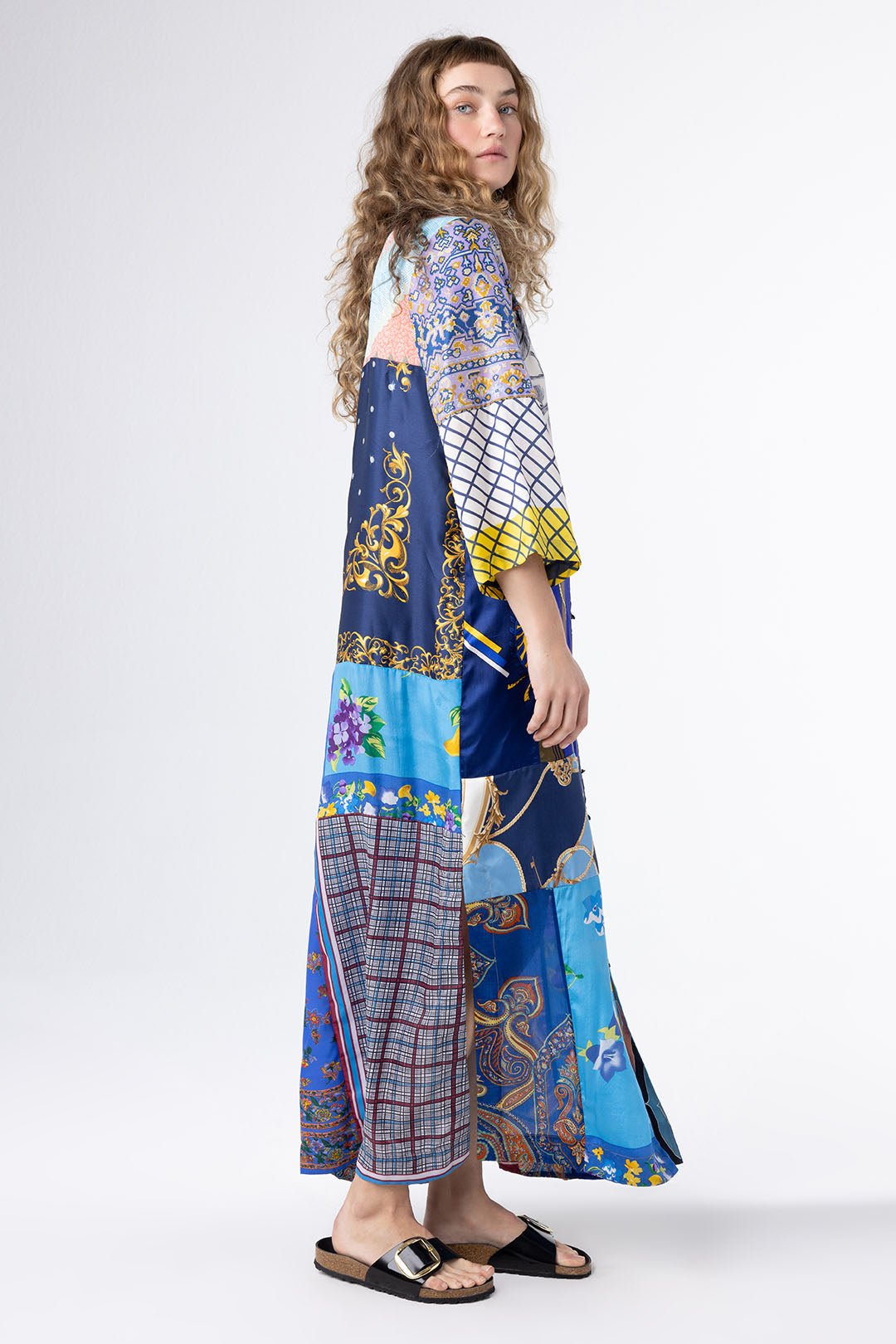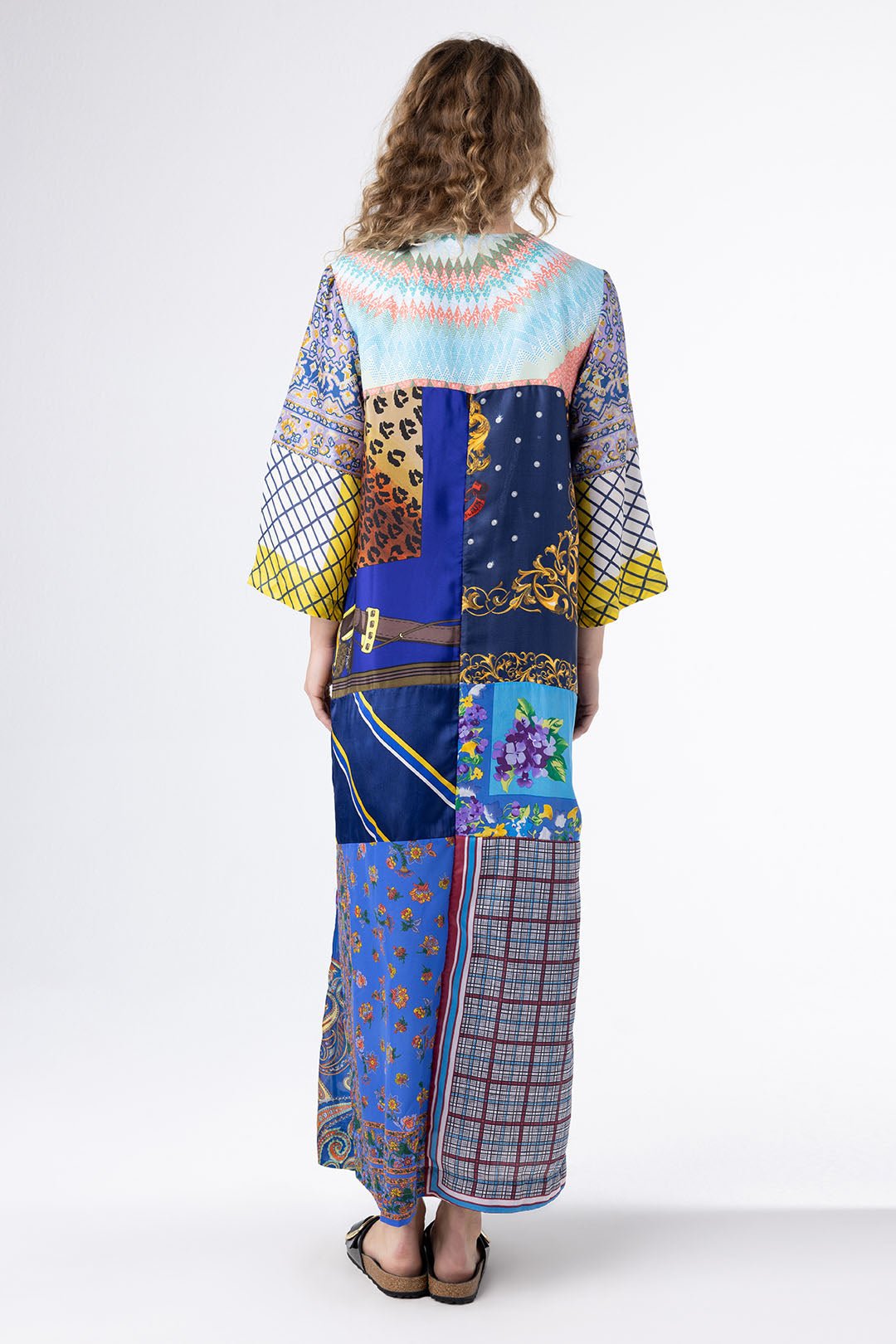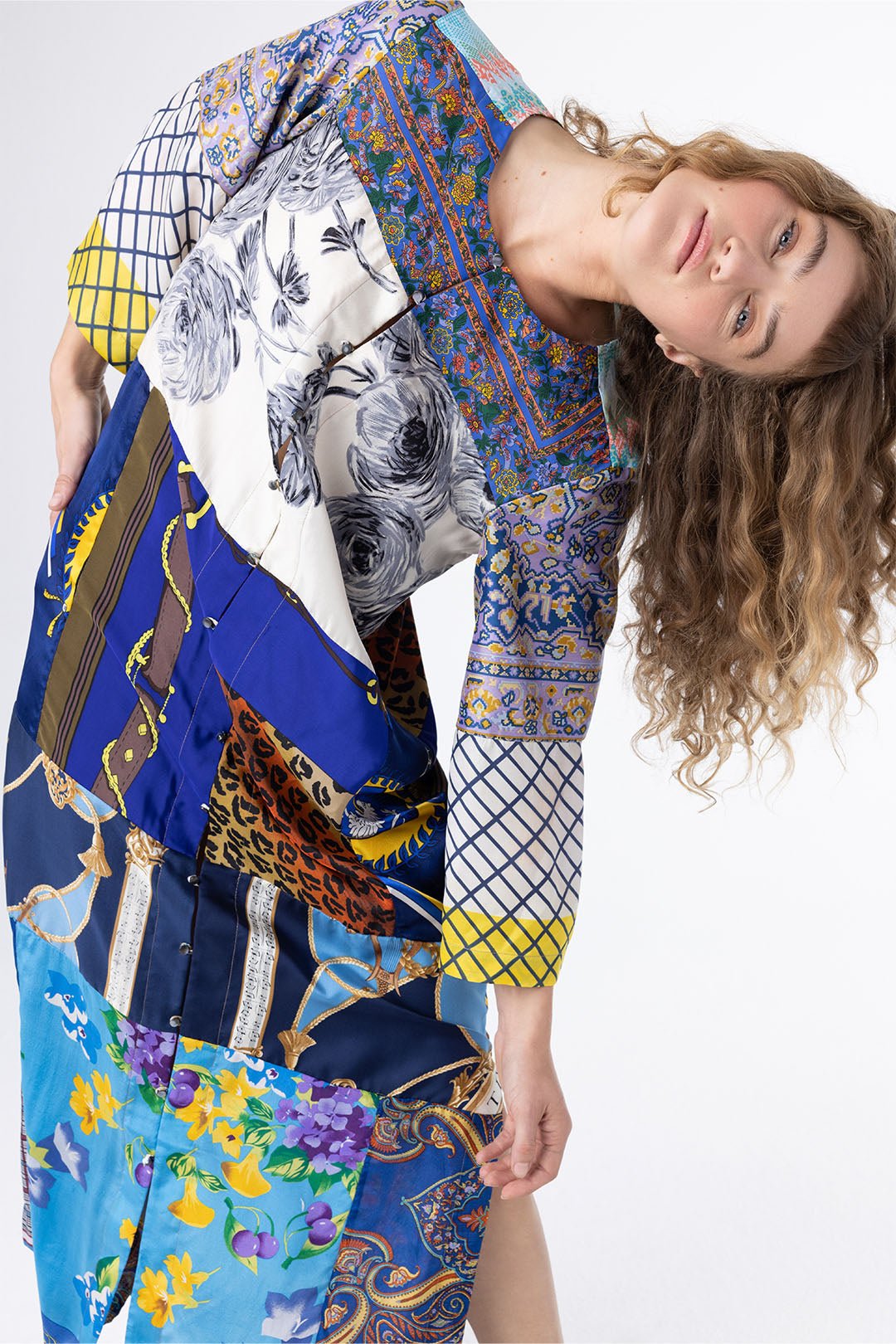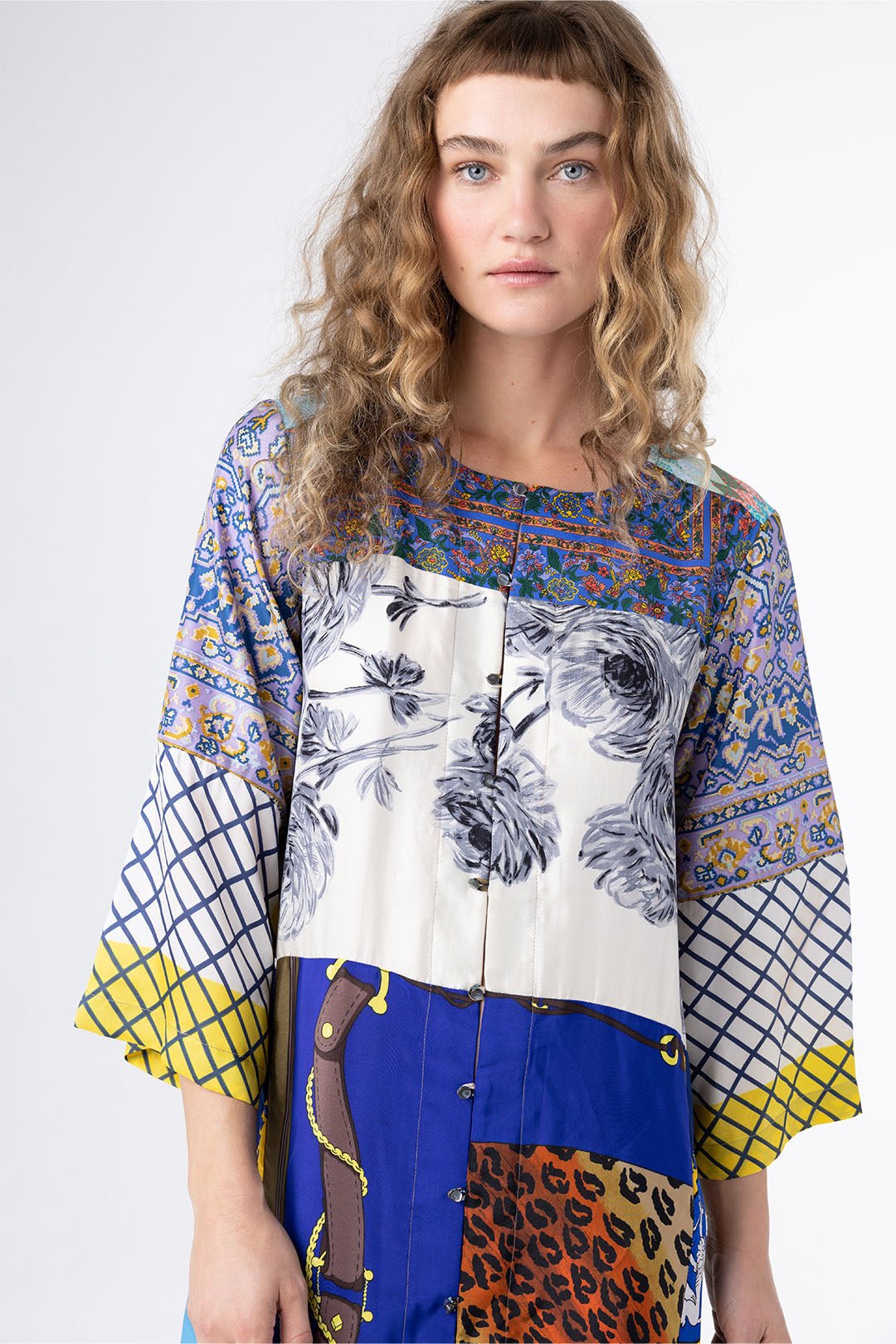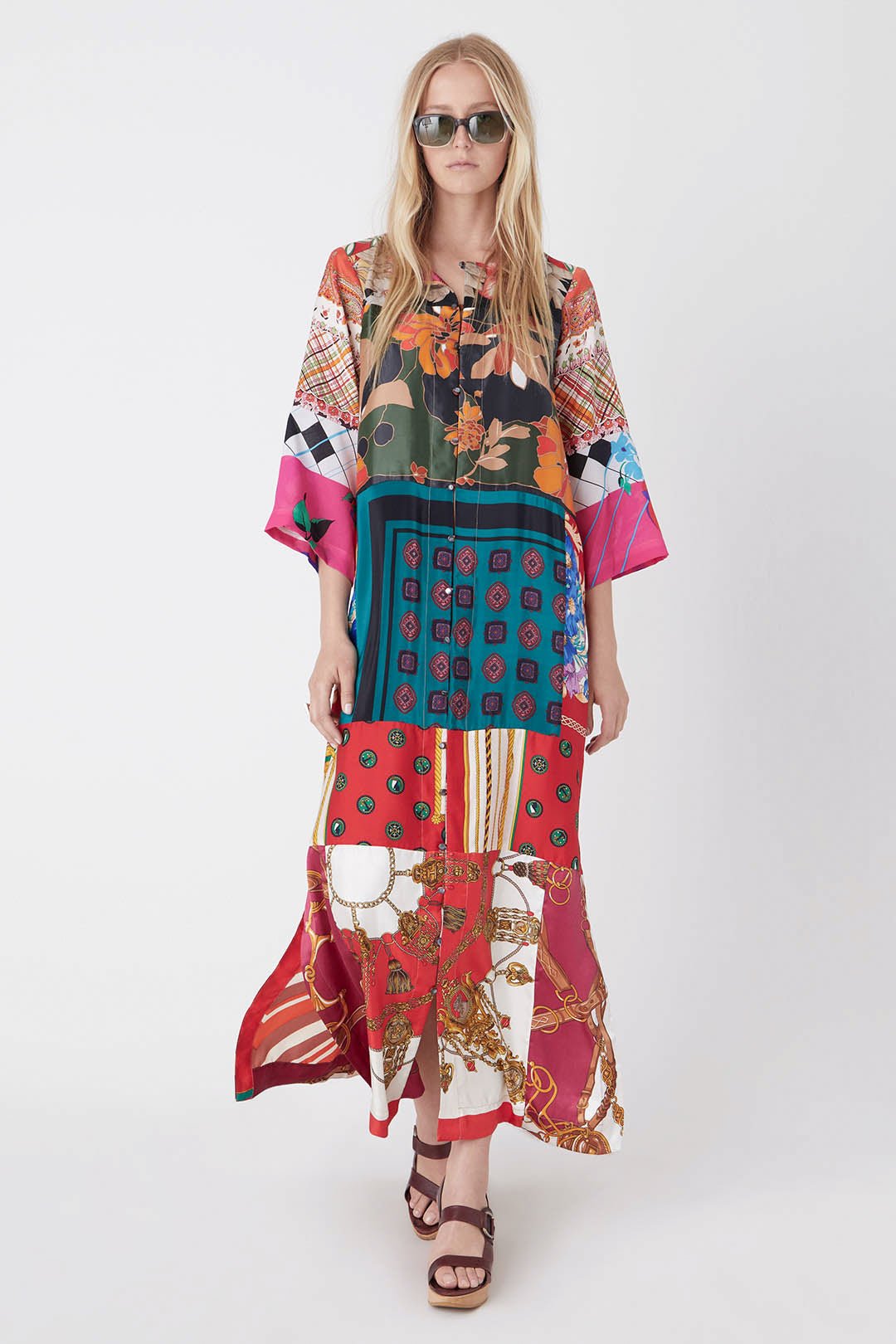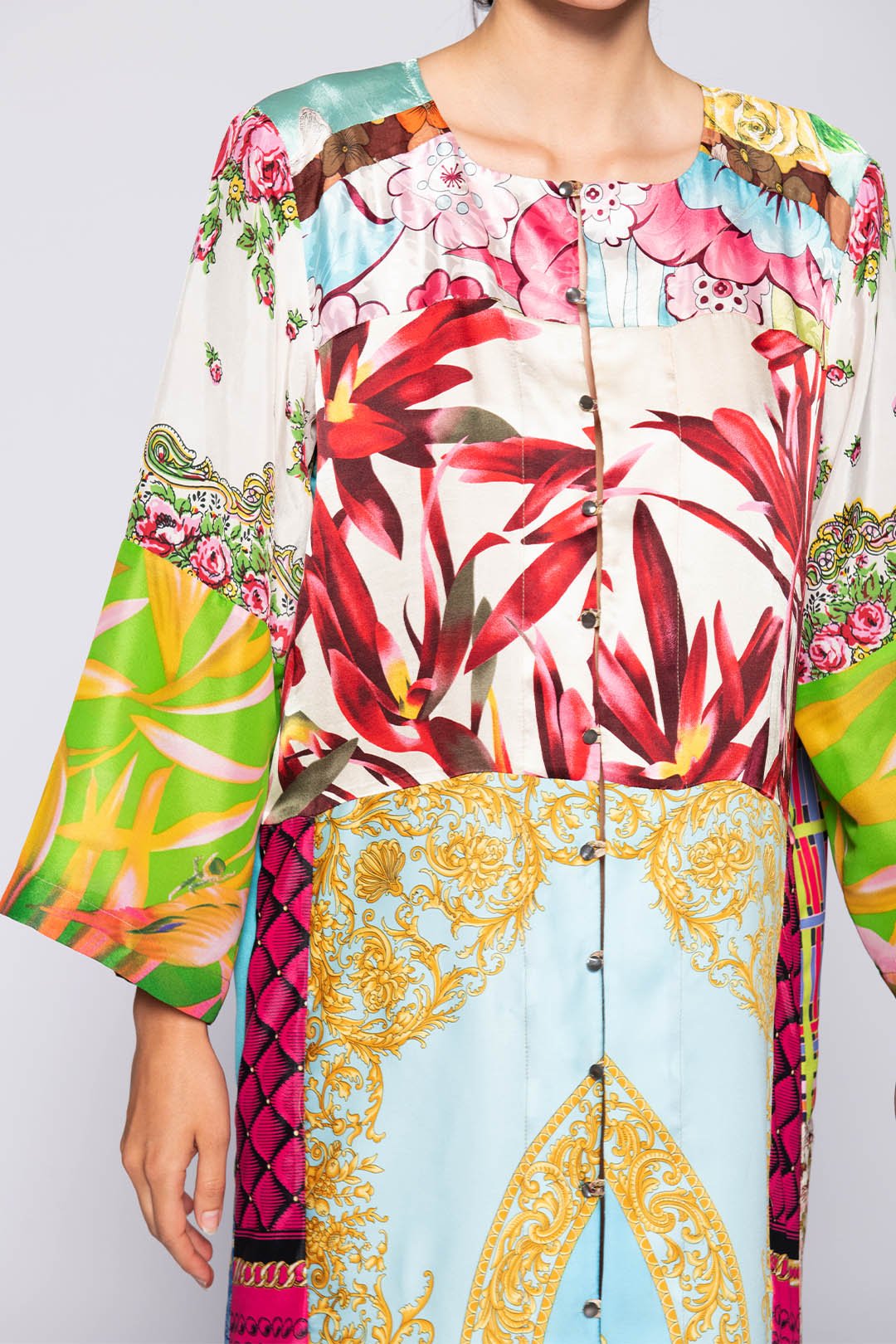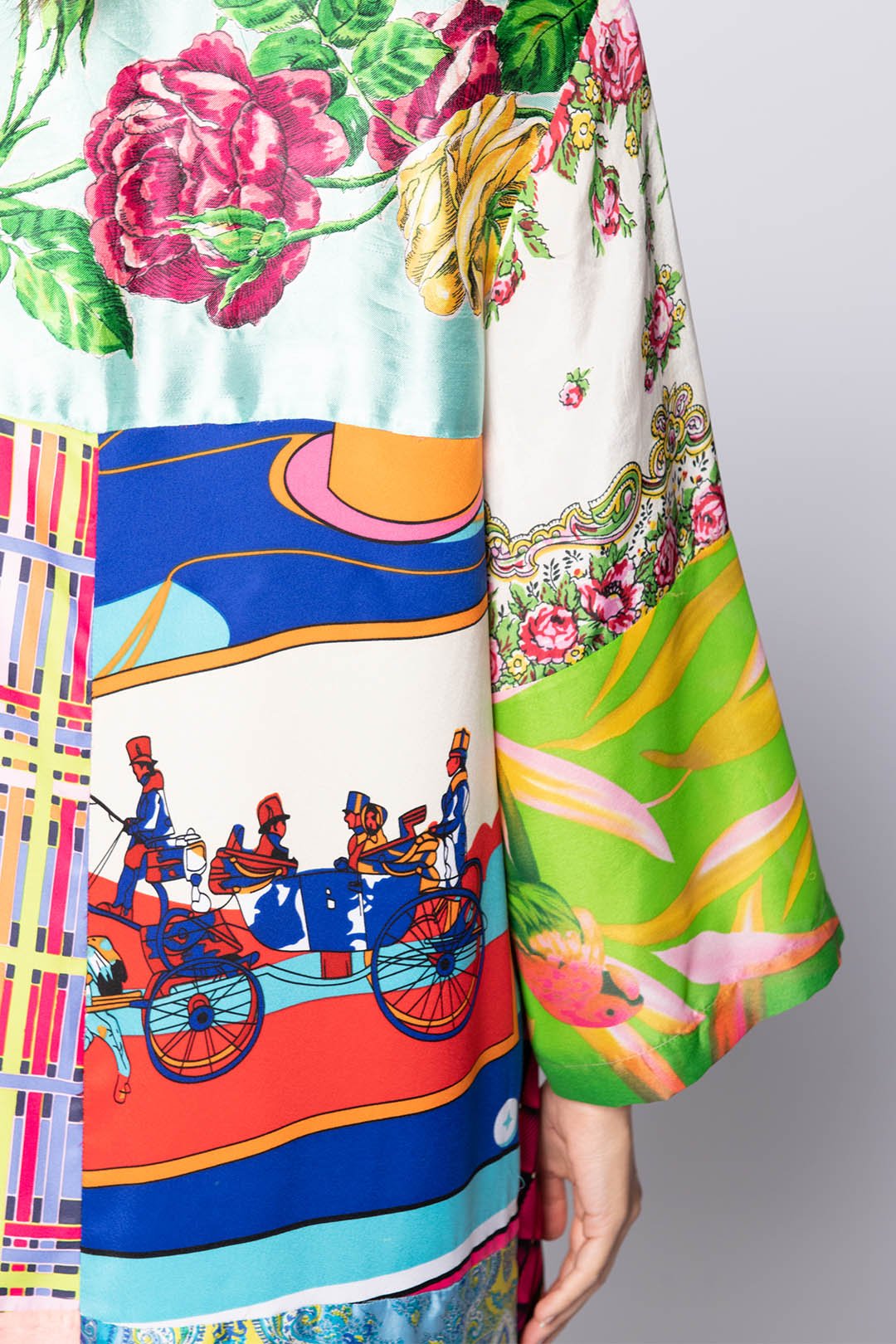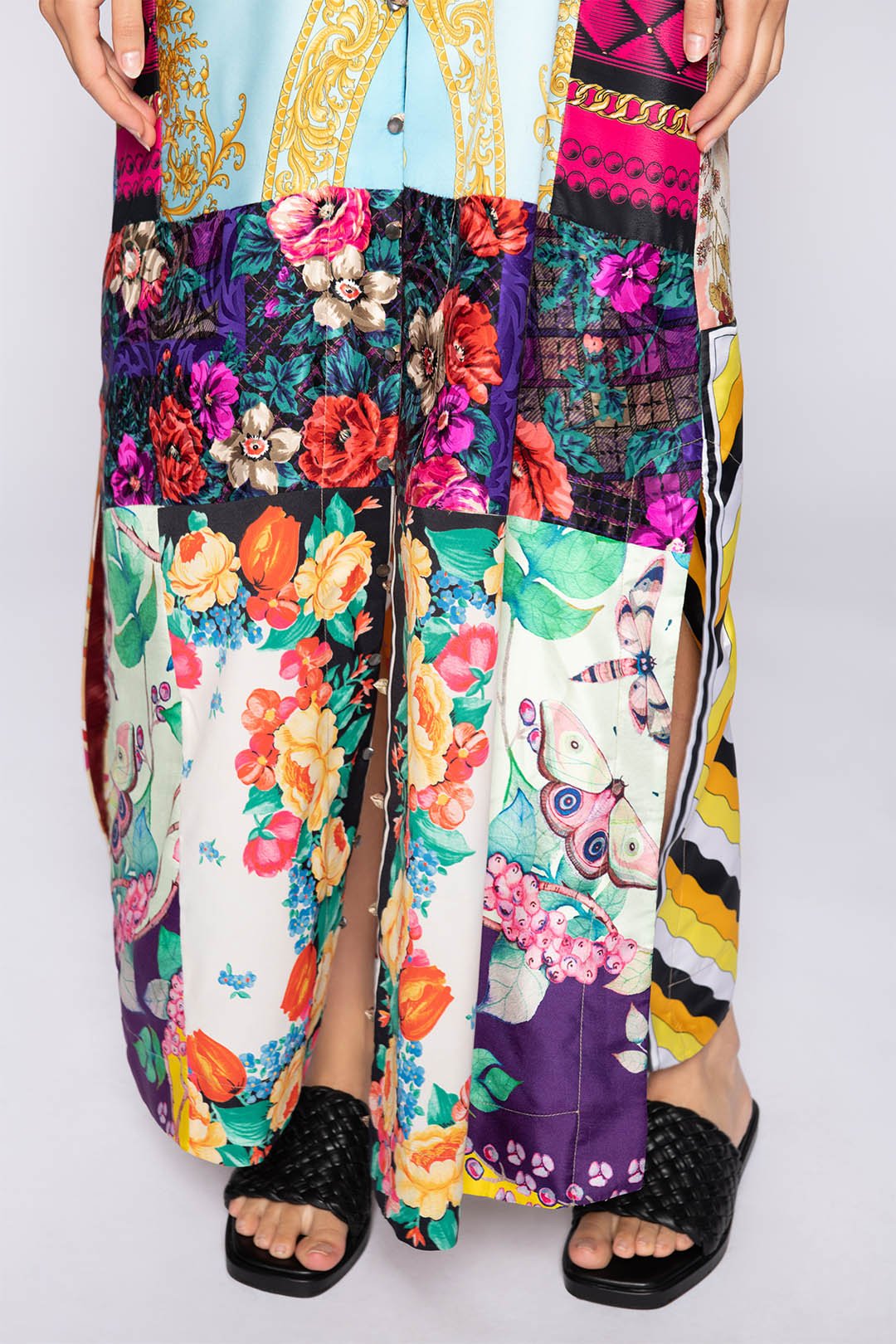 BRIDGETTE BUTTON FRONT CAFTAN, MULTI
Maxi length Upcycled piece that can be worn either as a Caftan or as a third layer to accessorize any outfit. 
Maxi length Caftan 

⅞ lengths sleeve, high slits

Ability to be worn either as a Caftan or third layer 

Button and loop closure at center front 

Relaxed, straight fit with button and loop front closure 

Made in Los Angeles out of mixed vintage scarves 
A Note on our Upcycled Garments: All of our upcycled garments are one-of-a-kind and the patterns and colors on each piece may differ. If you would like to pick a particular pattern, please contact our retail team at hello@burningtorchinc.com and they can assist you. 
Product ID: 30544
Care: Cold water hand wash and air dry, or dry clean.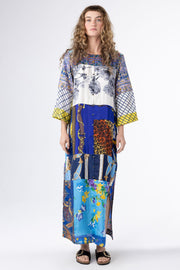 BRIDGETTE BUTTON FRONT CAFTAN, MULTI