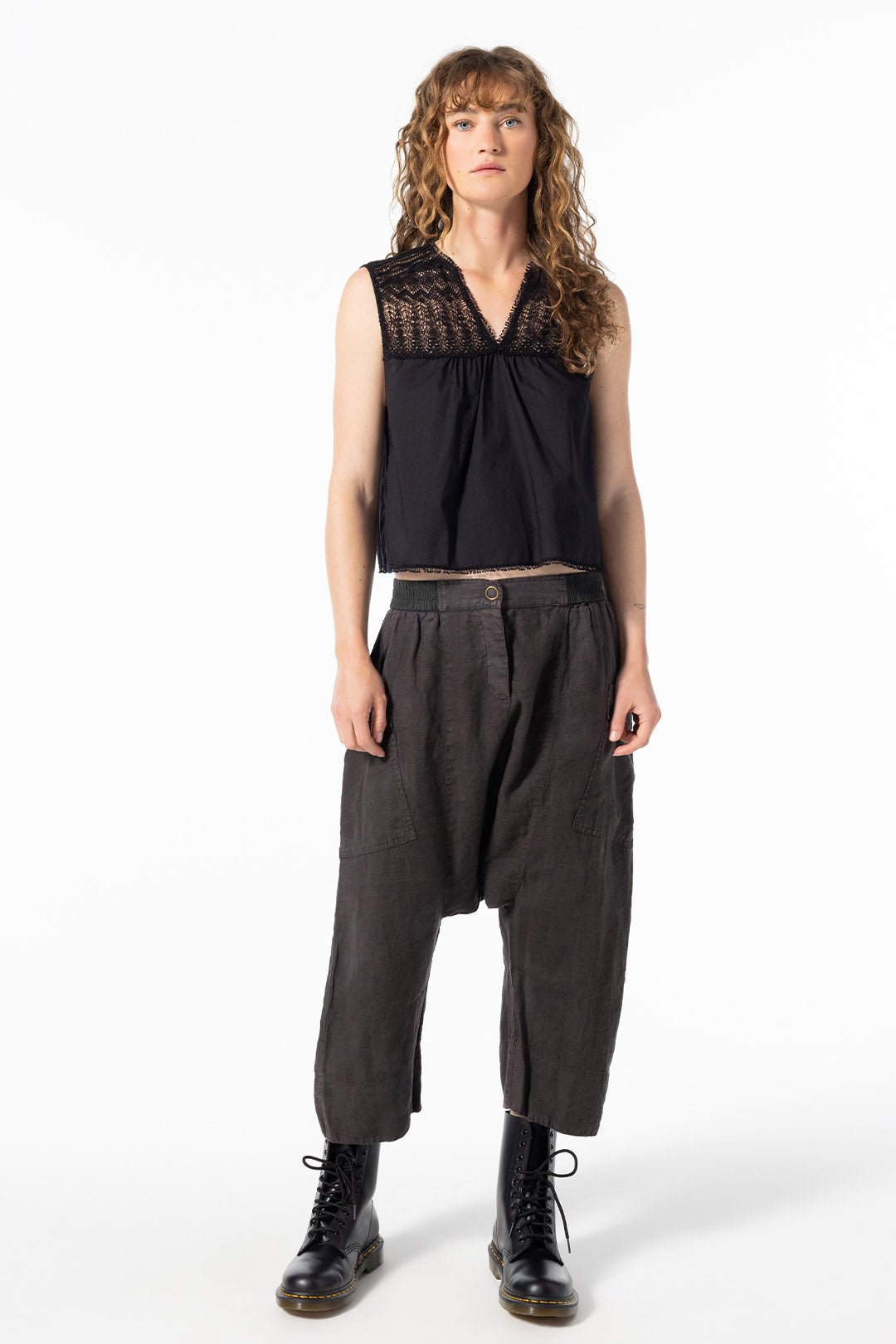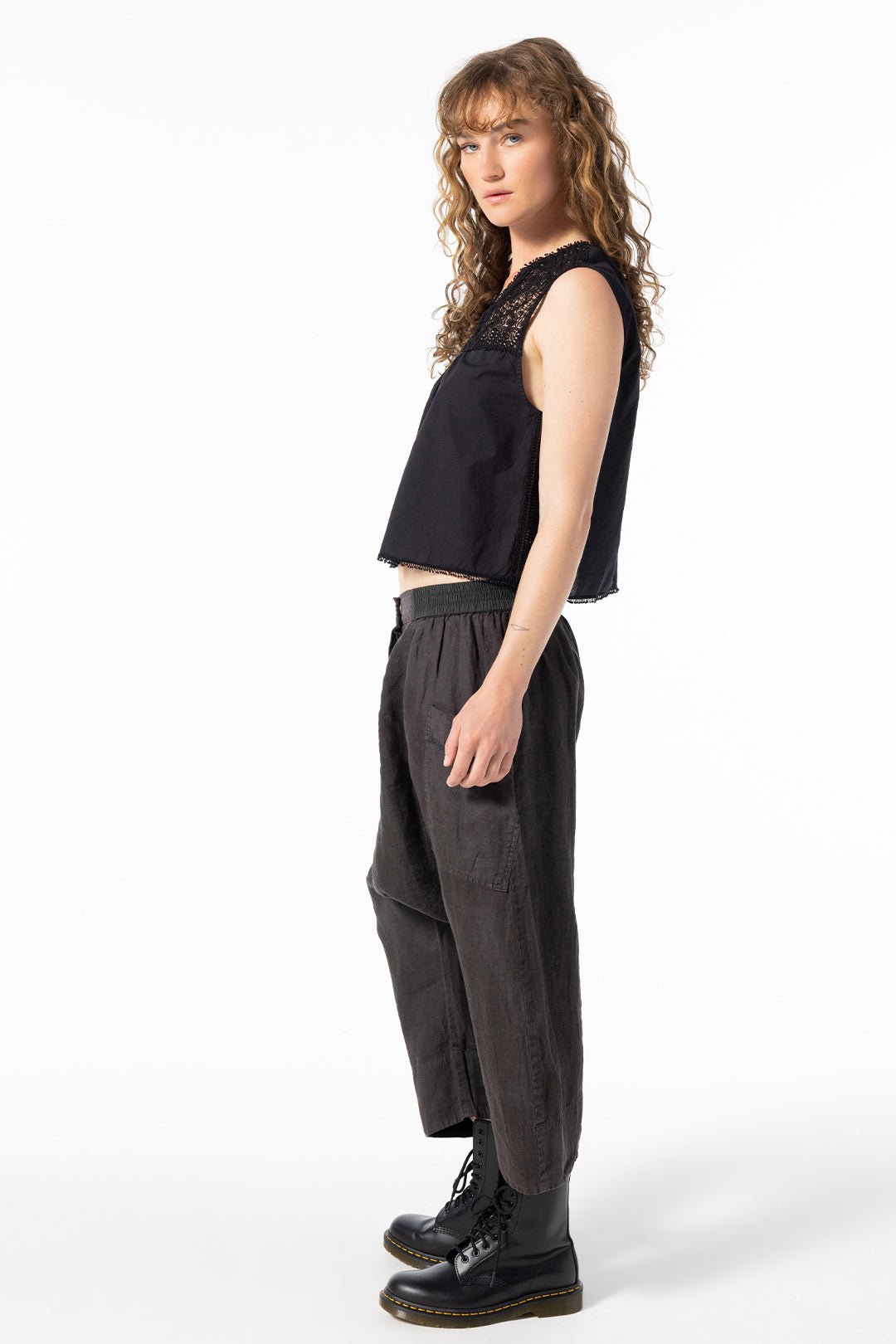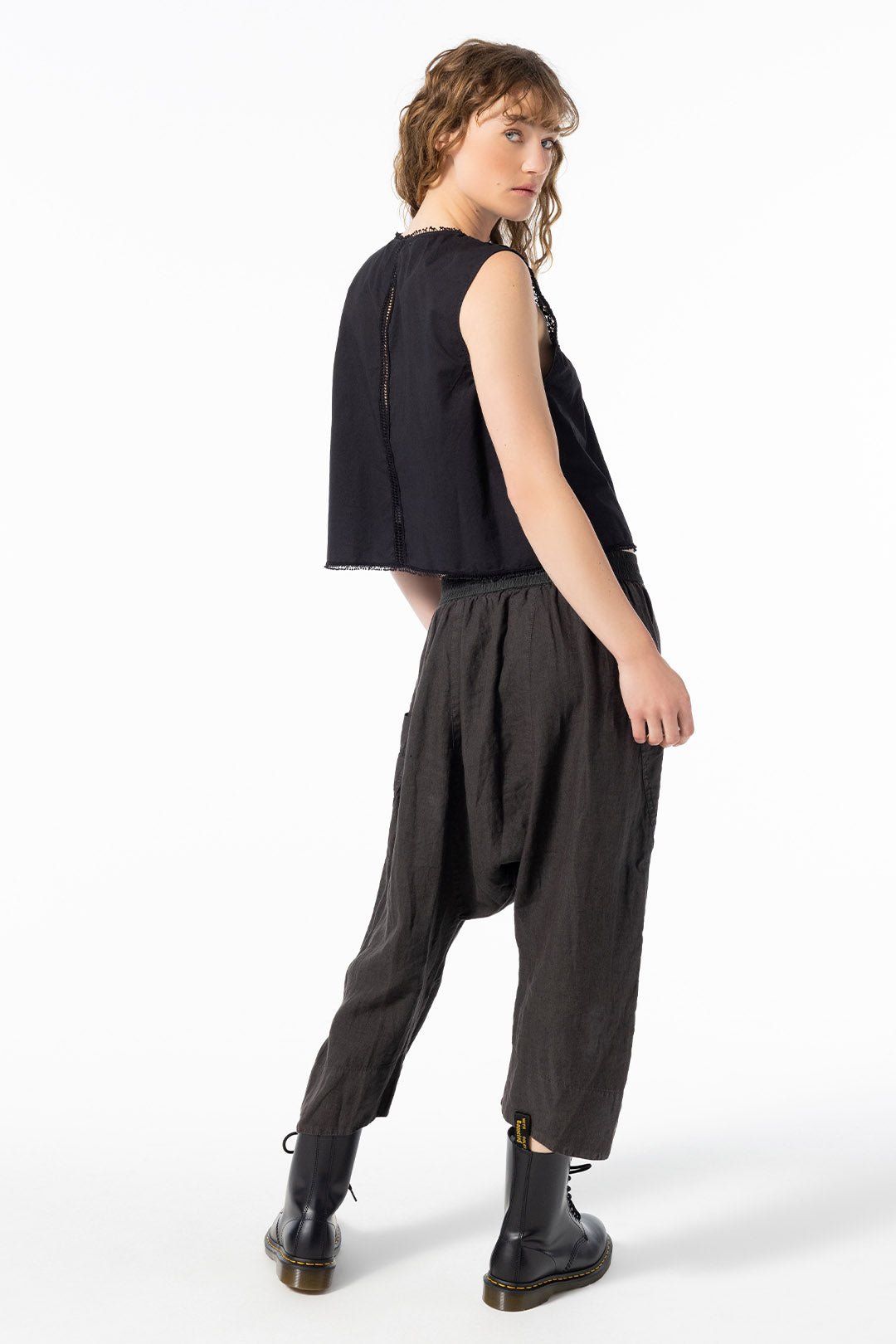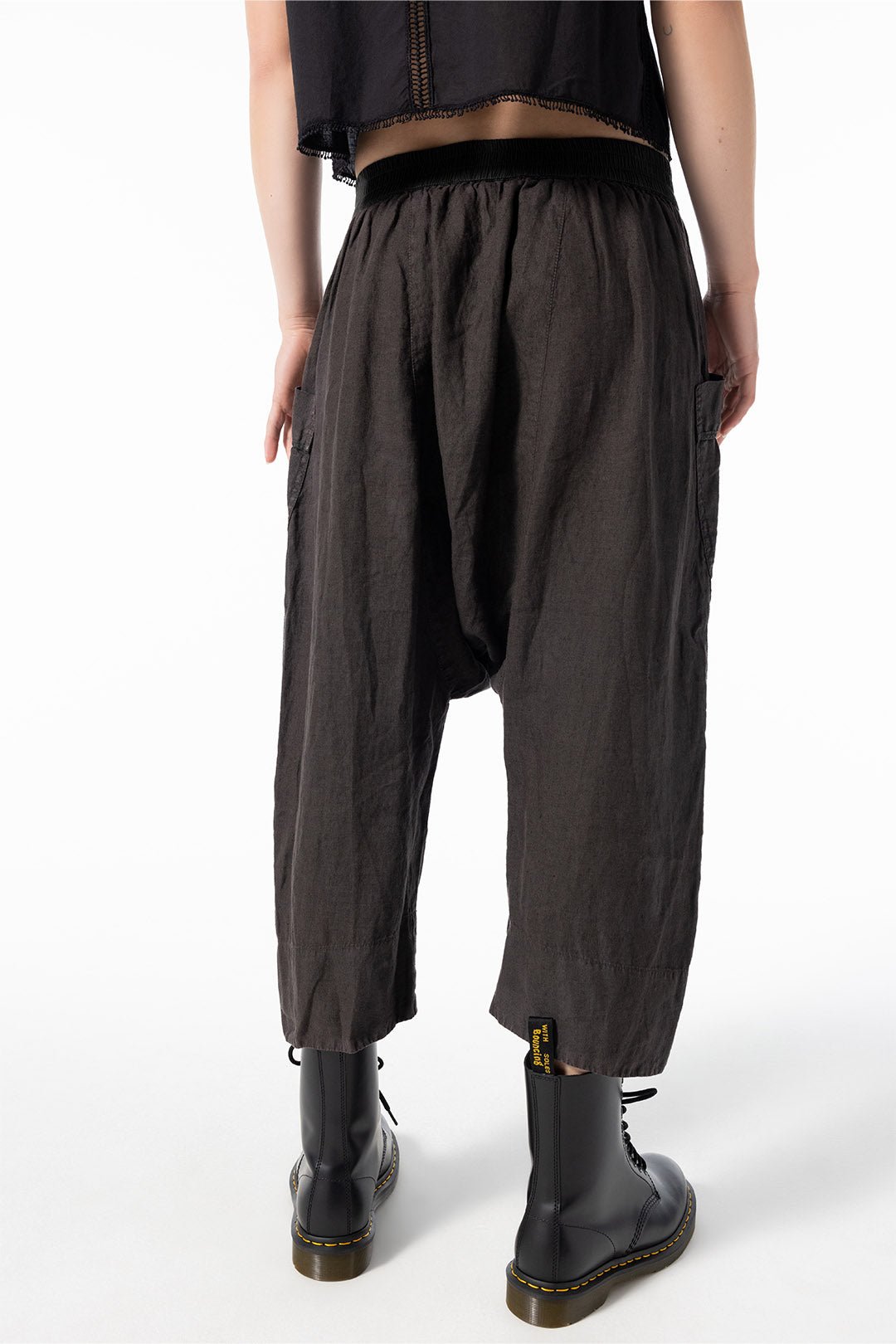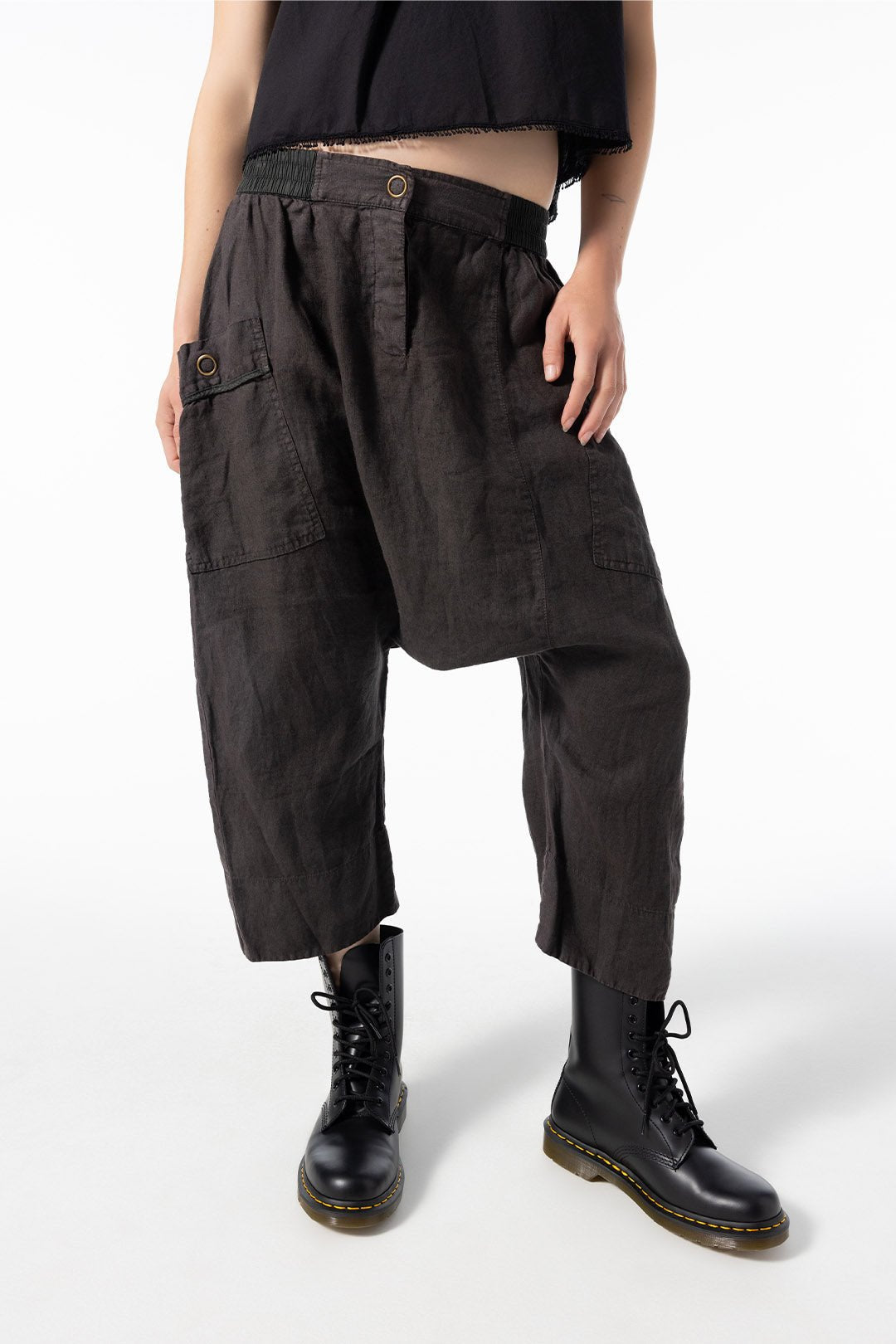 LIGHT HOUSE DROP CROTCH PANT, ESPRESSO
The Light House Pants moves from vacation-cool to urban jungle with ease. Featuring a slouchy, drop crotch silhouette and large snap closure, cargo style pockets.
Sits low at hips, drop crotch and tapered leg silhouette
Snap button front closure and cargo snap button pockets
Elastic waist
Italian linen
Proudly dyed in Los Angeles for hand
Product ID: 10304
Fit: True to size. Model wears a size small.
Care: Cold water wash, hang dry or dry clean only
LIGHT HOUSE DROP CROTCH PANT, ESPRESSO