A MODERN TAKE ON LOS ANGELES, UPCYCLING AND DESIGN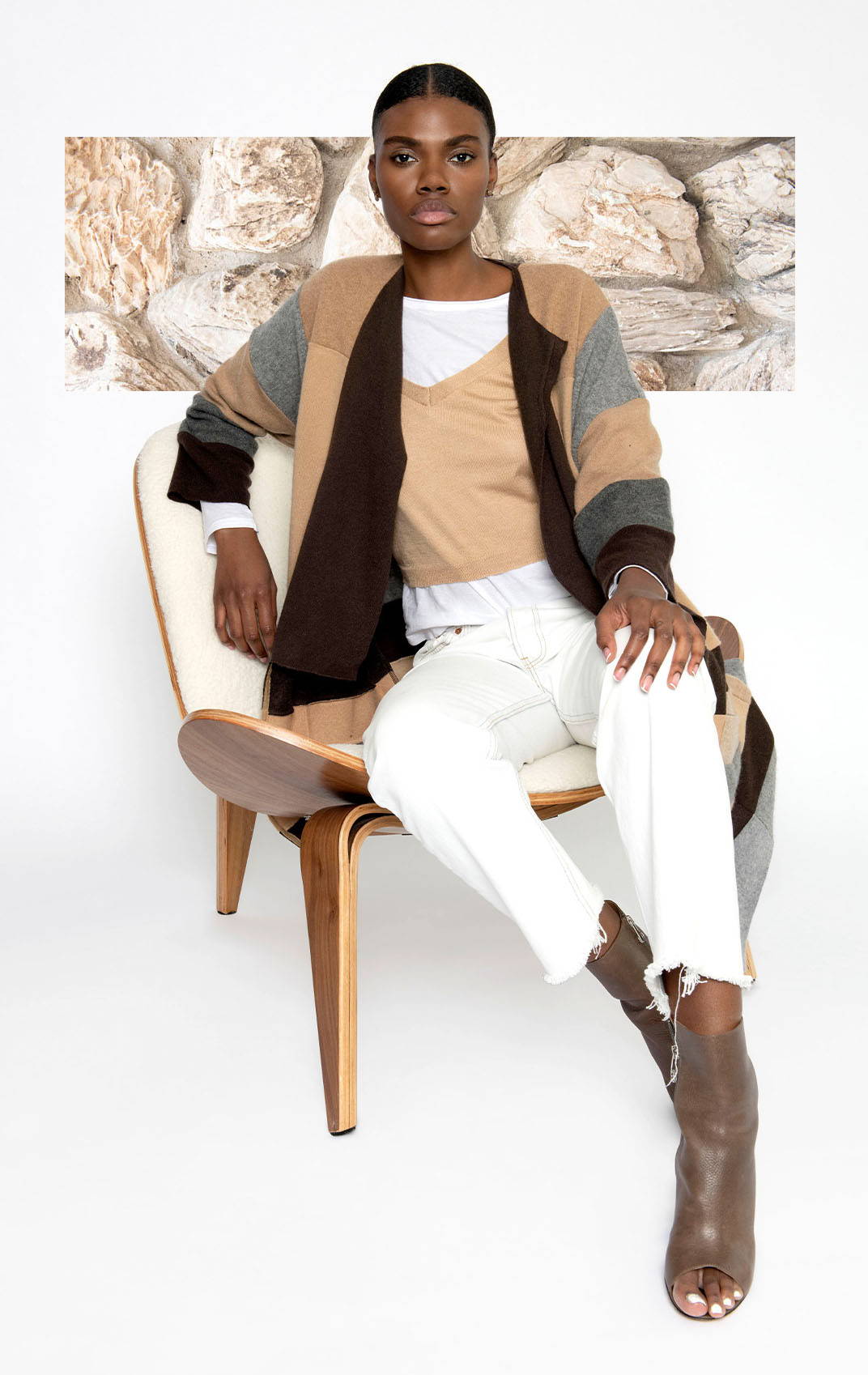 Luxurious. Rich. Enduring. All of these words could easily be used to describe the history of cashmere and the fiber itself. Since the 13th or 14th century, cashmere has been spun from the undercoat of Capra Hircus goats typically found in the highlands of Mongolia and China. However, today, the fiber is produced around the world, blended with other fibers and largely accessible to all. The high quality material has remained a classic, never going out of style and maintaining its structural integrity over time. These characteristics make it an ideal candidate for upcycling. From the Himalayas to Venice beach, cashmere has been, and will continue to be, a constant in our closets.
Cocktails and clothing may not be the first "match made in heaven" that comes to mind, but The Tasting Kitchen curates drinks and cuisine much like Karyn does with her collections.
"Tequila is going through this boom...making it more difficult for brands to be able to confidently say if their tequila is from a specific region. Also we are seeing a lot of blends or highland and lowland tequilas." Not unlike Karyn's upcycled pieces, many tequila brands are having to piece together elements of various regions in order to create a deliciously drinkable whole.
THE TASTING KITCHEN, BAR DIRECTOR
Los Angeles seen from above tells a story. Framed by white-dusted mountains, rolling deserts, the hopeful Pacific, and the grids and lines of the teeming city itself, this L.A. story is about vastness and possibility. The story on the ground is multiplicity, cities with the city: the grime and the glamor, the nations within the nation.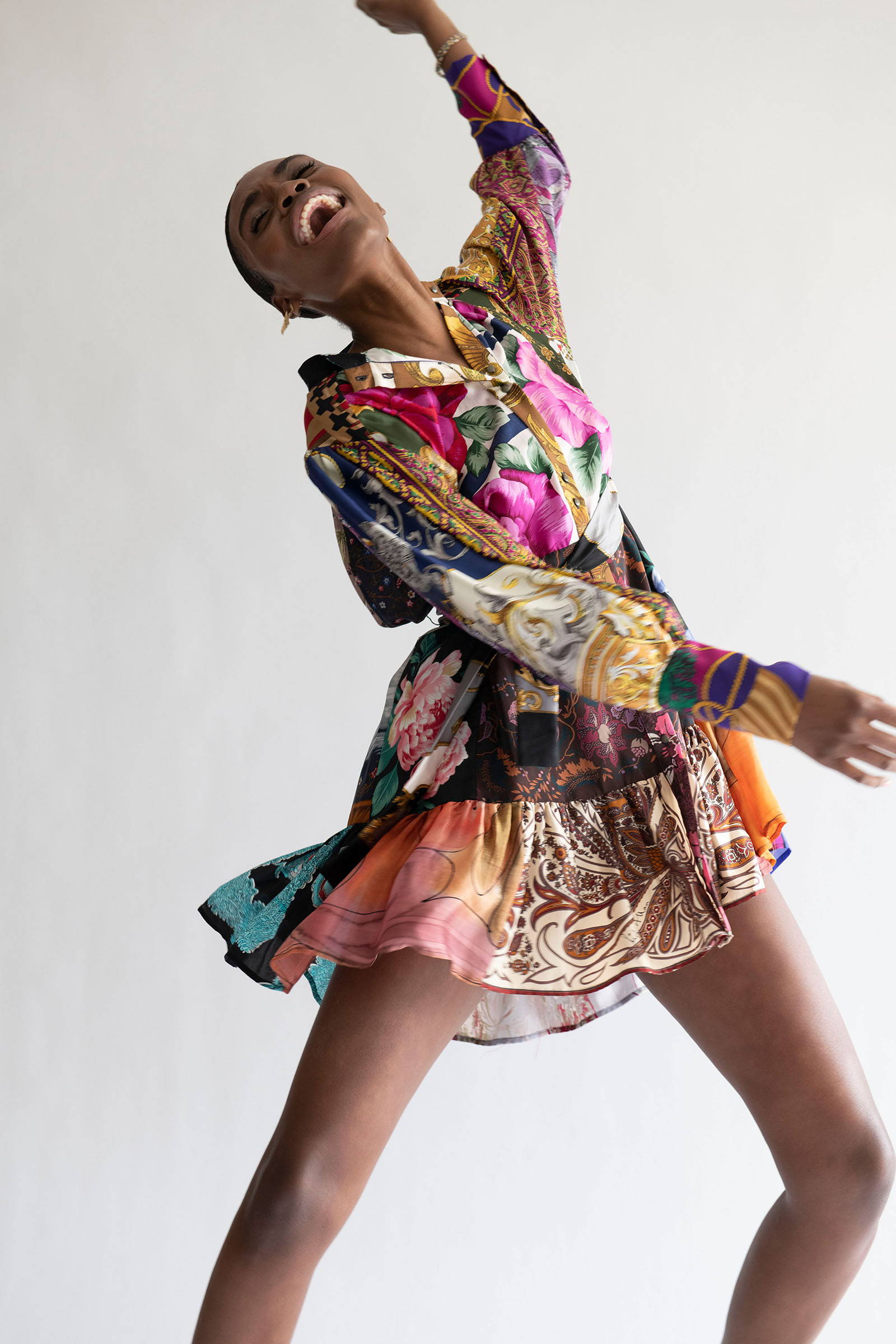 From Eqyptian Queen Neferttiti's headdress and Audrey Hepburn's daily accessory, to the various styles, lengths and patterns worn throughout the 20th century, decorative scarves have played a small but mighty role in fashion history.
Burning Torch derives inspiration from the natural realm as well as the makers of the human world: the artists, craftspeople, musicians, poets, and sages whose work expands the boundaries of what is possible. Today as always, with colors drawn from nature and patterns unearthed from the archives of culture, Burning Torch's collections reveal us as global citizens connected to the imaginarium of a better world.